"Any Company Can Be Listed,But Time Will Tell The Tale."
"任何公司都能上市,但时间会证明一切。"
这是流行在纳斯达克的一句俚语,作为世界上第二大的证券交易所,
纳斯达克股票交易所(英语:NASDAQ)是美国的一间电子股票交易所,创立于1971年,其英文名称「NASDAQ」原为National Association of S ecurities D ealers A utomated Q uotations(全国证券交易商协会自动报价系统)的缩写。
在纳斯达克上市的公司一般的先决条件:经营生化、医药、宽频、信息、光纤、通信、制造(含传统行业)等公司经济活跃期满1年以上,且具有高成长性的发展潜力。包括微软、苹果、英特尔、戴尔、思科等等。2012年5月18日,Facebook通过在纳斯达克上市,募得约160亿美元,美国第二大IPO。而国内的企业中、百度,中国医疗,中国科技、网易,搜狐,新浪等也选择在纳斯达克上市。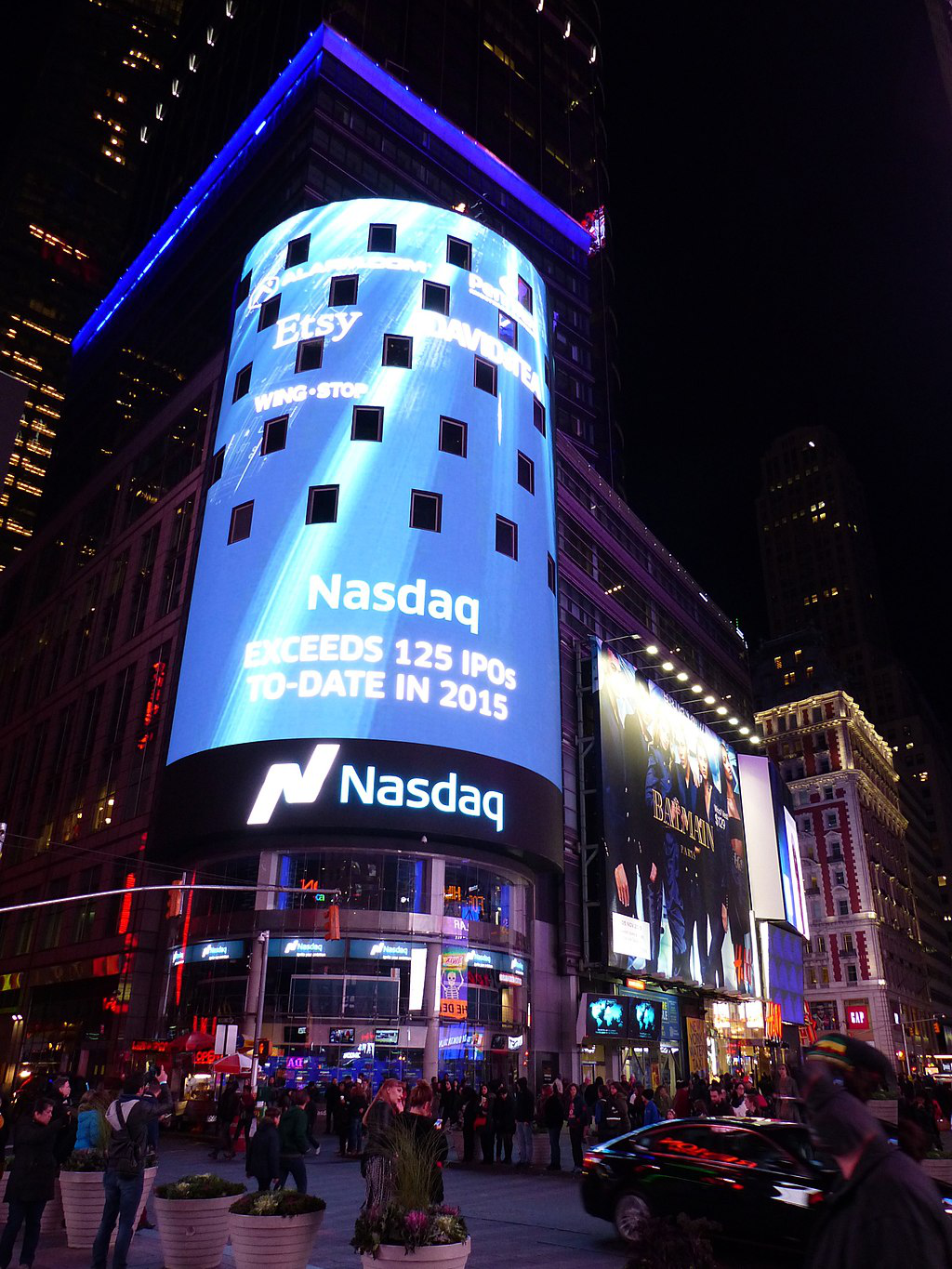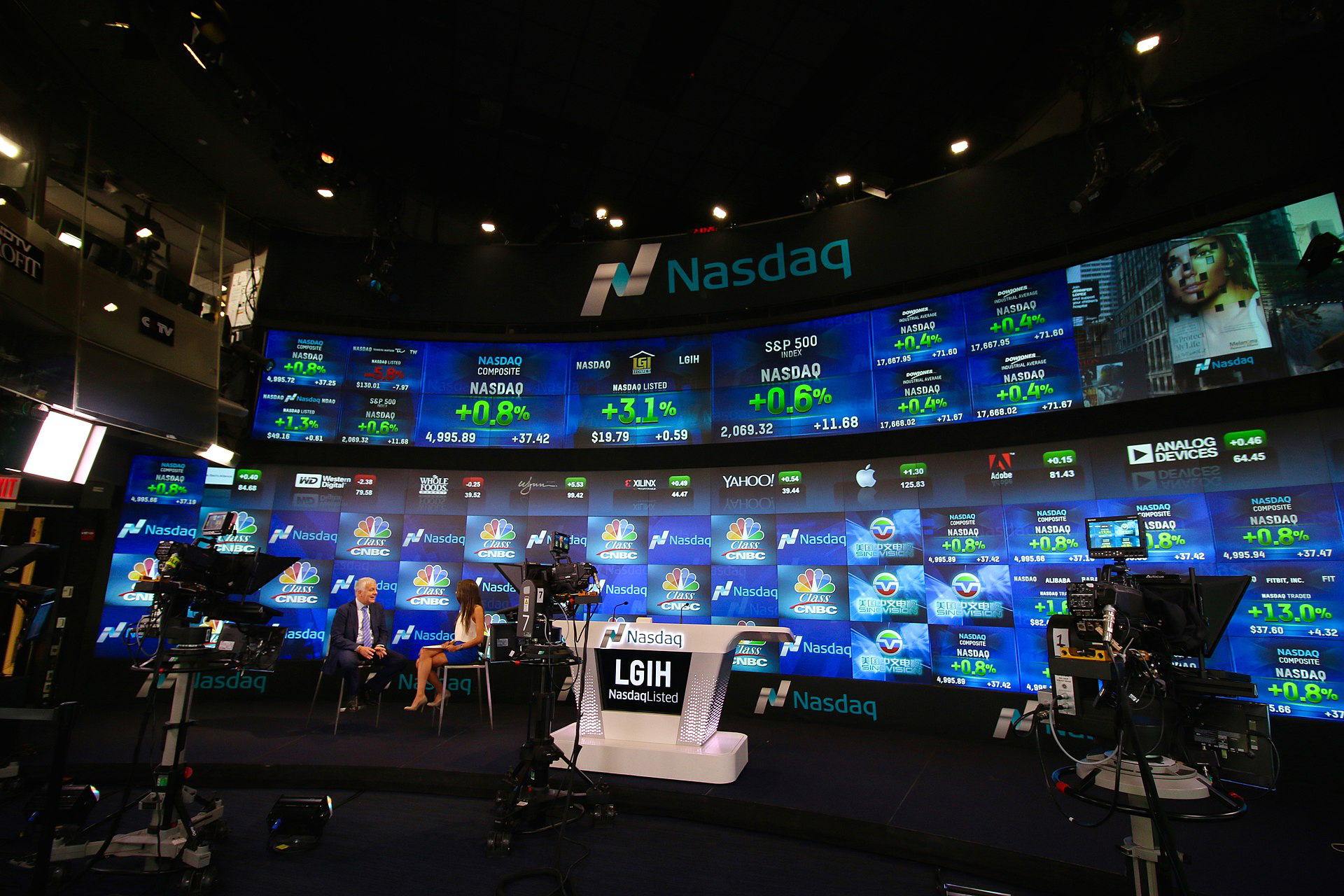 Today marks another historic moment in XPEL history: we've made it all the way to Wall Street. Now trading on Nasdaq under the the symbol "XPEL." 
—July 19 at 10:42 PM  New York
这篇Facebook 推文伴随着美国时间周五9.30的纳斯达克开盘仪式发出,标志着世界第二大电子交易所的开盘的同时,一个新的交易代号—–XPEL ,正式出现在了纳斯达克的电子屏幕上.
正如推文所说的那样,今天标志着XPEL历史上有一个历史性时刻,漆面膜行业内唯一一家的上市公司,漆面膜行业内唯一一家站上国际舞台的跨国公司开始向全世界展现它独有的魅力。
但其实早在7/17日时,XPEL官网就更新了这篇官方的说明,宣布了美国证交会(sec)已经承认了XPEL在纳斯达克的注册生效,XPEL的普通股将在纳斯达克开始销售。并提醒持有实物股票证明书的股东及早换取新证明书。
XPEL Announces Listing On Nasdaq; Registration Statement On Form 10 Declared Effective By SEC
PUBLISHED ON 7/17/2019
XPEL ANNOUNCES LISTING ON NASDAQ; REGISTRATION STATEMENT ON FORM 10 DECLARED EFFECTIVE BY SEC
SAN ANTONIO, TX – JULY 17, 2019 – XPEL, INC. (TSXV: DAP.U) ("THE COMPANY"), A GLOBAL PROVIDER OF PROTECTIVE FILMS AND COATINGS, TODAY ANNOUNCED THAT ITS REGISTRATION STATEMENT ON FORM 10 HAS BEEN DECLARED EFFECTIVE BY THE U.S. SECURITIES AND EXCHANGE COMMISSION ("SEC") AND THE COMPANY'S COMMON STOCK WILL BEGIN TRADING ON THE NASDAQ STOCK MARKET ("NASDAQ") EFFECTIVE WITH THE OPENING OF TRADING ON JULY 19, 2019. SHARES OF THE COMPANY'S COMMON STOCK WILL TRADE UNDER THE SYMBOL "XPEL."
IN CONNECTION WITH ITS NASDAQ LISTING, THE CUSIP NUMBER FOR THE COMMON STOCK HAS BEEN CHANGED TO 98379L100. XPEL'S SHARES WILL BEGIN TRADING UNDER THE NEW CUSIP ON THE TSX VENTURE EXCHANGE AND COMMENCE TRADING ON NASDAQ ON JULY 19, 2019 UNDER THE NEW CUSIP. SHAREHOLDERS WHO HOLD A PHYSICAL STOCK CERTIFICATE ARE ADVISED TO TENDER THEIR ORIGINAL CERTIFICATE TO THE TRANSFER AGENT AT THEIR EARLIEST CONVENIENCE IN ORDER TO RECEIVE A NEW CERTIFICATE. NO ACTION IS REQUIRED TO BE TAKEN BY SHAREHOLDERS WHO HOLD THEIR SHARES WITH A BANK OR BROKER WITH RESPECT TO THE NASDAQ LISTING AND CUSIP CHANGE.
A FORM 10 REGISTERS EXISTING SHARES WITH THE SEC WITHOUT OFFERING ANY ADDITIONAL SHARES FOR SALE. THE COMPANY IS NOW SUBJECT TO THE REPORTING REQUIREMENTS OF THE SECURITIES EXCHANGE ACT OF 1934 AND WILL FILE PERIODIC REPORTS SUCH AS FORM 10-QS, FORM 10-KS AND PROXY STATEMENTS WITH THE SEC.
RYAN PAPE, PRESIDENT AND CHIEF EXECUTIVE OFFICER OF XPEL, COMMENTED, "OUR LISTING ON NASDAQ IS AN EXCITING MILESTONE FOR OUR COMPANY THAT WE'VE BEEN CONSIDERING AND WORKING TOWARD FOR QUITE SOME TIME. AS A TEXAS-BASED COMPANY, IT MAKES SENSE FOR XPEL TO TRADE IN THE U.S. AS AN SEC REGISTERED COMPANY, AND WE BELIEVE THIS MOVE WILL ENHANCE OUR VISIBILITY IN THE MARKETPLACE, EXPOSE OUR COMPANY TO A LARGER AUDIENCE OF INVESTORS AND ULTIMATELY INCREASE LIQUIDITY AND SHAREHOLDER VALUE."
THE NASDAQ IS THE WORLD'S LARGEST ELECTRONIC STOCK MARKET, LISTING APPROXIMATELY 3,600 PUBLIC COMPANIES. THE EXCHANGE TRADES MORE SHARES PER DAY THAN ANY OTHER U.S. EQUITIES MARKET. IT IS ALSO AMONG THE WORLD'S BEST-REGULATED STOCK MARKETS, EMPLOYING SOPHISTICATED SURVEILLANCE SYSTEMS AND REGULATORY SPECIALISTS TO PROTECT INVESTORS AND PROVIDE A FAIR AND COMPETITIVE TRADING ENVIRONMENT.
ABOUT XPEL, INC.
XPEL IS A LEADING PROVIDER OF PROTECTIVE FILMS AND COATINGS, INCLUDING AUTOMOTIVE PAINT PROTECTION FILM, SURFACE PROTECTION FILM, AUTOMOTIVE AND ARCHITECTURAL WINDOW FILMS AND CERAMIC COATINGS. WITH A GLOBAL FOOTPRINT, A NETWORK OF TRAINED INSTALLERS AND PROPRIETARY DAP SOFTWARE, XPEL IS DEDICATED TO EXCEEDING CUSTOMER EXPECTATIONS BY PROVIDING HIGH-QUALITY PRODUCTS, LEADING CUSTOMER SERVICE, EXPERT TECHNICAL SUPPORT AND WORLD-CLASS TRAINING. XPEL, INC. (NASDAQ: XPEL; TSXV: DAP.U) IS PUBLICLY TRADED ON THE TSX VENTURE EXCHANGE AND WILL COMMENCE TRADING ON NASDAQ ON JULY 19, 2019.
Safe Harbor Statement
THIS RELEASE INCLUDES FORWARD-LOOKING STATEMENTS REGARDING XPEL, INC. AND ITS BUSINESS, WHICH MAY INCLUDE, BUT IS NOT LIMITED TO, EXPANSION INTO NEW MARKETS AND EXECUTION OF THE COMPANY'S GROWTH STRATEGY. OFTEN, BUT NOT ALWAYS, FORWARD-LOOKING STATEMENTS CAN BE IDENTIFIED BY THE USE OF WORDS SUCH AS "PLANS," "IS EXPECTED," "EXPECTS," "SCHEDULED," "INTENDS," "CONTEMPLATES," "ANTICIPATES," "BELIEVES," "PROPOSES" OR VARIATIONS (INCLUDING NEGATIVE VARIATIONS) OF SUCH WORDS AND PHRASES, OR STATE THAT CERTAIN ACTIONS, EVENTS OR RESULTS "MAY," "COULD," "WOULD," "MIGHT" OR "WILL" BE TAKEN, OCCUR OR BE ACHIEVED. SUCH STATEMENTS ARE BASED ON THE CURRENT EXPECTATIONS OF THE MANAGEMENT OF XPEL. THE FORWARD-LOOKING EVENTS AND CIRCUMSTANCES DISCUSSED IN THIS RELEASE MAY NOT OCCUR BY CERTAIN SPECIFIED DATES OR AT ALL AND COULD DIFFER MATERIALLY AS A RESULT OF KNOWN AND UNKNOWN RISK FACTORS AND UNCERTAINTIES AFFECTING THE COMPANY, PERFORMANCE AND ACCEPTANCE OF THE COMPANY'S PRODUCTS, ECONOMIC FACTORS, COMPETITION, THE EQUITY MARKETS GENERALLY AND MANY OTHER FACTORS BEYOND THE CONTROL OF XPEL. ALTHOUGH XPEL HAS ATTEMPTED TO IDENTIFY IMPORTANT FACTORS THAT COULD CAUSE ACTUAL ACTIONS, EVENTS OR RESULTS TO DIFFER MATERIALLY FROM THOSE DESCRIBED IN FORWARD-LOOKING STATEMENTS, THERE MAY BE OTHER FACTORS THAT CAUSE ACTIONS, EVENTS OR RESULTS TO DIFFER FROM THOSE ANTICIPATED, ESTIMATED OR INTENDED. NO FORWARD-LOOKING STATEMENT CAN BE GUARANTEED. EXCEPT AS REQUIRED BY APPLICABLE SECURITIES LAWS, FORWARD-LOOKING STATEMENTS SPEAK ONLY AS OF THE DATE ON WHICH THEY ARE MADE AND XPEL UNDERTAKES NO OBLIGATION TO PUBLICLY UPDATE OR REVISE ANY FORWARD-LOOKING STATEMENT, WHETHER AS A RESULT OF NEW INFORMATION, FUTURE EVENTS, OR OTHERWISE.
NEITHER TSX VENTURE EXCHANGE NOR ITS REGULATION SERVICES PROVIDER (AS THAT TERM IS DEFINED IN THE POLICIES OF THE TSX VENTURE EXCHANGE) ACCEPTS RESPONSIBILITY FOR THE ADEQUACY OR ACCURACY OF THIS RELEASE.
而在这篇官网的正式公告中,RYAN PAPE, XPEL的总裁兼首席执行官这样说道:我们在纳斯达克的上市对于我们公司来说是一个令人兴奋的里程碑,我们已经考虑和努力了相当长一段时间。作为一家总部位于德州的公司,XPEL 在美国的交易是有道理的。作为sec的注册公司,我们相信此举将提高我们在市场上的知名度,让更多的投资者了解我们的公司,并最终提高流动性和股东价值。
从RYAN PAPE的发言中不难看出,纳斯达克的上市对于XPEL的意义重大,不仅是在于投资或者是资金流动性方面的影响,或者是知名度的提升,更多是在于市场对于XPEL的认可程度有了进一步的提升,对于XPEL的长时间的努力有了回报的兴奋之情,同时对于公司的未来有了更明显的前瞻性规划,更有利于企业的长久发展。
在纳斯达克这样一个全球最大的电子股票市场上市,带来的不仅是机遇也是挑战,在3600家上市公司中,XPEL可能只是个新手,却也面临着世界上监管最严,最复杂的监视系统和最专业的监管专家的重重保护。
但XPEL一路走来,从1995年的圣安东尼奥市的办公室内,走到2006年的加拿大TSX(多伦多证券交易所),从XPEL.U走到XPEL.US 历经了22年的企业历程,XPEL一步步走向了世界的经济中心,走到了华尔街,走到了世界资本的中心。这么长时间的企业里程,能走到现在公司,无一不是靠诚信立足。
XPEL拥有全球业务、受过培训的安装人员网络和专有的dap软件,通过提供高质量的产品、领先的客户服务、专家技术支持和世界级的培训,致力于超越客户的期望,是支撑XPEL一路走下去的信心和原动力所在,这个世界,实力为尊。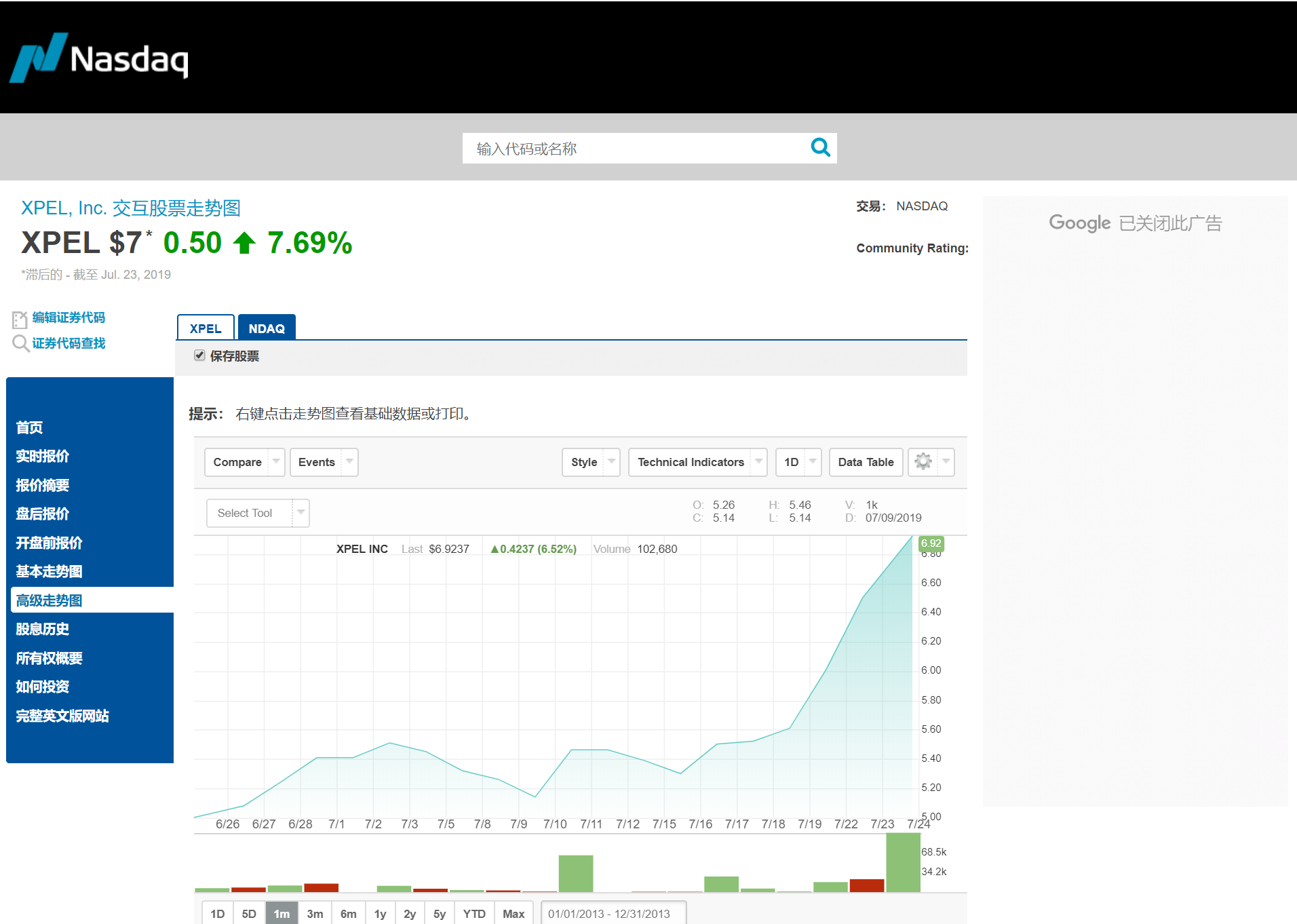 总的来说,XPEL在纳斯达克的上市不仅为XPEL带来了全世界关注的目光,也带来了来自世界各地的资金流入,在提升知名度的同时,也为企业的良好发展铺平了道路,上市以来股价一路走高,充分显示了资本市场对XPEL发展前景的看好。
 一个有活力的公司值得员工们的付出,一个有前景的公司值得资本的投资,
XPEL自创始至今,从未在意周围的目光,经历只低头走路的22年后,偶尔抬起头就已经成为了行业的标杆和领军者。
就像文章开始说的那句话,时间会证明一切,冷眼旁观的他早已给出了所有人答案。
XPEL的家人们,请跟XPEL一起走下去。并爱护XPEL这个品牌,XPEL也会一直爱你们。毕竟……..
                                           XPEL保护一切所爱
 不是么…..